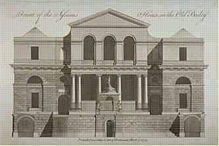 English Legal History
Eben Moglen
Columbia Law School
Fall 2008

Wiki
My office hours are Tue & Thu 11am-1pm in JG Room 642. If you need an appointment to see me at another time please email moglen@columbia.edu or speak to my assistant Ian Sullivan at +1-212-461-1905.

Following is a schedule of the required readings. The text referred to is J.H. Baker, An Introduction to English Legal History (4th ed. 2002). The compilation of primary sources is J.H. Baker & S.F.C. Milsom, Sources of English Legal History: Private Law to 1750 (1986). The Sources volume is not obtainable, and we provide scanned pages online for consultation by those who cannot obtain the book. The same now seems to be necessary for the textbook as well. Recommended reading appears at the end of each section in Baker, for those wishing to supplement the text. Supplementary readings in primary sources may also appear here from time to time.
I.

Institutions

1.

2.

3.

4.

5.

6.

7.

8.

II.

Land Law

III.

Contract

IV.

Tort

V.

Crime

An exercise mixing research and evaluative writing refined throughout the semester using the web will substitute for an examination.